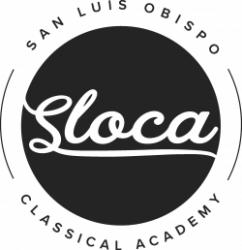 Admissions Coordinator
2023-01-18 SLO Classical Academy 165 GRAND AVE 20.00 hour
Description:
Position:  Admissions Coordinator
SLOCA's VISION OF AND FOR EMPLOYEES
Highly desirable employees at SLO Classical Academy are those that are:  passionate about classical education and children, committed to personal and professional growth and development, effective and loyal team players, creative thinkers, in full support of our core values and interested in the health and growth of SLO Classical Academy.
POSITION PURPOSE / JOB SUMMARY
The Admissions Coordinator facilitates admissions processes and procedures by efficiently communicating with and assessing potential families, completing the enrollment process and successfully onboarding new students in a manner that upholds SLOCA's mission and vision.

Student/Family retention starts with admissions and the coordinator is critical to ensure that first great experience for every new Student and their Families!
JOB STRUCTURE AND WORKING RELATIONSHIPS
Non-Exempt Employee Status

40 Hours per week, Benefits, PTO
Reports to the Director of Admissions and Parent Care

Supports the Early Education Directors, High School Directors, and Teaching Teams 
EDUCATION AND EXPERIENCE
Required:

College degree required or equivalent experience

Administrative/Office Assistant experience - 2+ Years

School experience a bonus

Technology fluency and experience - computer literate and quick tech study; knowledgeable with Word, Pages, Excel, Google Suite, etc.

Clerical and Administrative procedures and systems - filing, record-keeping, simple database design (Airtable, Google, other)

Preferred:

SLOCA-specific

A willingness to learn about and support passionately the mission of SLO Classical Academy

Committed to support and uphold the school's unique makeup as non-sectarian and accessible to families and employees from various backgrounds and beliefs

Clear a background check and TB screening

Ability to carry out duties as described below
DUTIES & RESPONSIBILITIES
PHYSICAL DEMANDS
Must be able to remain in a stationary position for long periods of time. Must be able to move about campuses easily. Ability to move equipment weighing up to 30 pounds across campus for various school-wide events. Able to work irregular hours for meetings, events, etc. 
Do not contact this company in solicitation of any product or service.