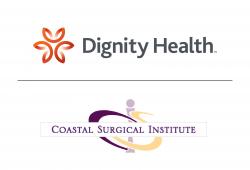 Registered Nurse, PACU or Operating Room
Featured
2020-05-29 COASTAL SURGICAL INSTITUTE 921 OAK PARK BLVD/PISMO BEACH
Description:
An outstanding, full time opportunity for a LICENSED REGISTERED NURSE in PACU or Operating Room Circulator is available at Coastal Surgical Institute. Coastal Surgical Institute is an ambulatory surgical center in Pismo Beach on California's beautiful central coast. This position offers excellent benefits and a work/life balance that can only be found in the ambulatory surgery setting. Our center operates Monday through Friday and is closed most major holidays. Hours can vary from 6am-2:30pm or 8:30am-5:00pm or later, as needed.
This position will work as a PACU nurse or circulator in the OR. We are seeking a flexible, positive, energetic individual with exceptional bedside manner and critical thinking skills.
Please note that only licensed RN's will qualify for this position.
Minimum of 2 years acute care related clinical experience required. Please note that non-registered nurses do not qualify for this position.
Job Type: Full-time
401K Plan with employer contributions
Medica/Dental/Vision Health Benefits
Profit Sharing Plan
Do not contact this company in solicitation of any product or service.