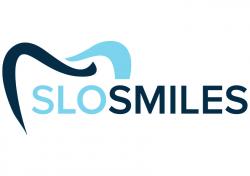 Dental Hygienist
Featured
2020-01-23 SLO Smiles 878 Walnut
Description:
We are a family-owned and operated private practice, check out the SLO Smiles story here https://www.facebook.com/SLOSmiles/.
SLO Smiles is looking for a Registered Dental Hygienist to join our growing practice. This position is ideally part-time, but could be full-time for the right person.
We are looking for:
an excellent clinician with strong perio skills, capable of diagnosing and treating patients compassionately and comfortably
teachable, with a mature attitude and professional demeanor
willing to accept and respond positively to coaching from other hygienists
competent with computers and able to work in an all-digital office
excited and committed every day about the periodontal health of our patients
cheerful with a warm disposition and "can do!" attitude
dedicated to communication and teamwork, especially when it gets hard
flexible and adaptable to change
We are a progressive and organized dental practice with a very high standard of care using state-of-the-art tools and technology. While we expect a great deal from our hygienists, we provide ample support with clinical assistants to chart and assist in room set-up and breakdown. Compensation depends on experience. A full-time position would include a production bonus and full benefits.
Do not contact this company in solicitation of any product or service.