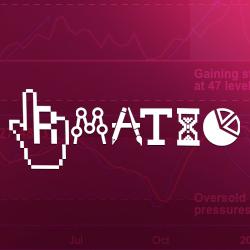 Customer Support Representative (CSR)
Featured
2020-01-11 Rmatic LLC 4251 S. Higuera St. #800, Suite A 14 hour
Description:
As a Customer Service Representative, CSR, you'll interact with customers of multiple online retail stores to answer questions regarding products or their orders. You just need to enjoy building connections with and helping customers! In addition to your base hourly pay of $14 we reward performance and quality with an extra $1 to 2 per hour and long term full-time employment. Our company sells globally and also offers overtime opportunities (to contact customers in different countries or time zones) where you can earn $20.50 per hour for some extra money.
What You'll Do
Answer all customer inquiries (oldest first) whether it is e-mail, missed call, voicemail (while accepting incoming calls at the same time, fairly fast paced job)
Help customers track their orders with delayed delivery (we ship from overseas direct to consumer)
Cancel/Refund orders by phone and email and do Order Entry for phone orders.
Help us contact customers to fix problems with their shipping or order details
We don't make outbound cold calls or do telemarketing. Any time you are on the phone, the customer wants to order or has already ordered.
Enjoy engaging with and helping customers with questions about their products or order.
We do at least $1 million in sales per month, hundreds or thousands of orders a day incoming. It is a simple but pretty fast paced job. We use ReAmaze.com as our platform for all of our inbound customer support (Emails, Phone missed called and voicemails, Facebook messages, and more) and AirCall.io for our phones. With AirCall.io you can use our headsets in the office or even your own personal cell phone to talk on (A lot of agents actually prefer this compared to uncomfortable headsets and your personal number will obviously never be revealed)
Starting Shifts are 5 hours long. 8 AM to 1 PM and 2 PM to 7 PM PST.
(If you perform well, we can offer immediate full time employment from 8AM to 5PM PST.)
Do not contact this company in solicitation of any product or service.