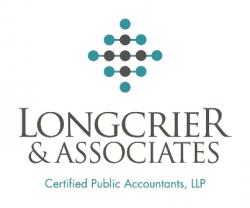 CPA Certified Public Accountant
2019-11-07 Longcrier & Associates CPAs, LLP 100 Cross St, Ste 103
Description:
Longcrier & Associates CPAs, LLP is a premier CPA firm located in San Luis Obispo, CA. Our services include income tax preparation, business consulting, financial statement review/compilation services, and tax planning. We serve a variety of small to mid-sized clients with many diverse business entities. Our firm is a small but dynamic with a challenging and rewarding work environment.
We're currently hiring for an experienced CPA. Applicants must have Bachelor's degree in accounting and/or Master's degree that are either CPAs or CPA candidates. Knowledge of tax preparation and experience in accounting is desirable. We utilize QuickBooks, ProSystem Engagement, Microsoft office products, and Fixed Assets CS. Salary is based on level of experience with a generous benefits package.
Send resume to info@longcriercpas.com or by mail: Longcrier & Associates CPAs, LLP. 100 Cross St., Suite 103 San Luis Obispo, CA 93401.
Do not contact this company in solicitation of any product or service.