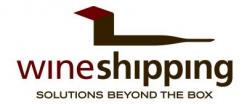 Delivery Driver
Featured
2019-10-16 Wineshipping 3230 Riverside Ave. Suite 110A, Paso Robles DOE
Description:
We have an immediate opening for a Class C Delivery Driver. Non-CDL drivers welcome! Seeking a candidate with some commercial driving experience who desires full benefits, a matching 401K, and Paid Time Off (PTO). Health benefits include medical, dental, vision, life insurance and FSA.
About us: Wineshipping (www.wineshipping.com) was founded in 1998 and is dedicated to providing fulfillment, storage and transport services tailored specifically to the wine industry. Our growth from garage to the largest Direct to Consumer Wine Logistics company with nationwide locations is due to our dedicated and experienced team. We are committed to empowering our associates to grow professionally while providing competitive benefits and compensation. If you're ready to find a rewarding career and achieve your full potential with a growing industry leader, Wineshipping is ready for you!
ESSENTIAL FUNCTIONS:
Receive and unload freight both manually or with equipment such as forklift and pallet jack.
Check for damaged goods; verify quantity and quality of order.
Prepare and verify items for outbound transfers.
Operates a truck that transports wine to and from specified destinations.
Prepares, receives and provides appropriate documentation for delivery or pick up of wine to ensure timely service.
Maintain telephone contact with dispatcher to receive delivery, pick up instructions, or changes in scheduled delivery or pick up time.
Maintain log of travel and cargo according to federal and state regulations.
Keeps compliant with all safety regulations
Keep company vehicle and work areas clean.
Performs other duties as assigned by supervisor.
Overtime when needed during high volume work periods.
QUALIFICATIONS:
Minimum High School or GED, or equivalent.
2 years' experience as a logistics driver.
Strong organizational skills; able to manage priorities and workflow.
Ability to work independently and as a member of a team.
Acute attention to detail.
Versatility, flexibility, and a willingness to work within constantly changing priorities with enthusiasm.
Bilingual skills a plus, Spanish.
Clean driving record
WORK ENVIRONMENT AND PHYSICAL DEMANDS:
While performing the duties of this job, you are regularly required to have good manual dexterity, to handle, grasp or feel objects, tools, or controls; reach with hands and arms.
Required to stand, walk, sit climb or drive. Specific vision abilities required by this job include close vision, distance vision and the ability to adjust focus
Ability to work additional hours during busy season and with business necessity.
Willingness to be trained on the operation of power and/or hand tools, greet individuals, answer phones, provide information to customer, bend, stoop, lift and move objects weighing up to 50 pounds, stand and walk continuously throughout work day. Clean and maintain a safe working environment.
Job Type: Full-time
Do not contact this company in solicitation of any product or service.