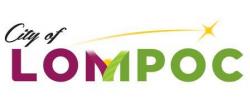 Community Services Officer
2019-03-12 City of Lompoc 107 Civic Center Plaza, Lompoc $19.37 - $24.72 hour
Description:
Under general supervision the Community Services Officer, on a regular or assigned shift, performs routine, non-hazardous and non-sworn law enforcement work in the field and in the Station; to carry out special assignments in a particular phase of law enforce­ment; and to do related work as required.
EDUCATION/EXPERIENCE:  Previous experience in dispatching public safety personnel and/or working in a law enforcement/correctional setting is highly desirable.

LICENSE REQUIRED: Possession of a valid and appropriate California Driver's License
KNOWLEDGE OF: Correct English usage, spelling; punctuation and grammar.
ABILITY TO: Learn and apply operating policies, procedures and methods of the Police Department; learn to operate radio, telephone and teletype equipment; learn and apply advanced first-aid, CPR and lifesaving procedures; speak clearly and effectively; remain calm in stressful situations; prepare accurate written reports; understand and carry out oral and written direction; and establish and maintain cooperative relationships with those contacted in the course of work.
Do not contact this company in solicitation of any product or service.